As part of our art program, I like to incorporate MakerEd practices as much as possible. To make this a reality, we will always be in need of CLEAN recyclable materials to create with. Some examples: egg cartons, cardboard boxes of all shapes and sizes, toilet paper tubes, plastic containers, etc. Please, no glass, and keep in mind the audience :)

Amazon Links:
Erasers:
https://www.amazon.com/Paper-Mate-Arrowhead-Pearl-Erasers/dp/B00006IFAV/ref=sr_1_13?ie=UTF8&qid=1536254838&sr=8-13&keywords=eraser+caps

Laminating Sheets:
https://www.amazon.com/Scotch-Thermal-Laminating-100-Pack-TP3854-100/dp/B007VBXB48/ref=sr_1_4?s=office-products&ie=UTF8&qid=1536254891&sr=1-4&keywords=laminating+sheets​

Watercolor paints:
https://www.amazon.com/Crayola-53-0525-1-Washable-Watercolors-Pack/dp/B00CSUK1KY/ref=sr_1_8?ie=UTF8&qid=1536272465&sr=8-8&keywords=water+colors

Construction Paper:
https://www.amazon.com/Crayola-Construction-Paper-Assorted-Colors/dp/B0138DW1LG/ref=sr_1_4?s=toys-and-games&ie=UTF8&qid=1536272614&sr=1-4&keywords=construction%2Bpaper&th=1​

Things we can always use if you find a good deal!
​
1. Glue sticks
2. Tape (packing, painters, scotch, all the tape!)
3. Pencils
4. Markers
5. Plastic bags (big and small)
​6. Dry erase pens, big and small!
Powered by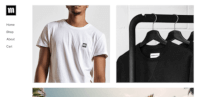 Create your own unique website with customizable templates.